Zumba Holidays
Zumba® is THE dance-fitness craze of the moment and what better way to experience it than in a like-minded group as part of a revitalising holiday or weekend break? Alongside our jam-packed schedule of Zumba® Fitness classes we include additional keep-fit and dance options as well as a full programme of nights out.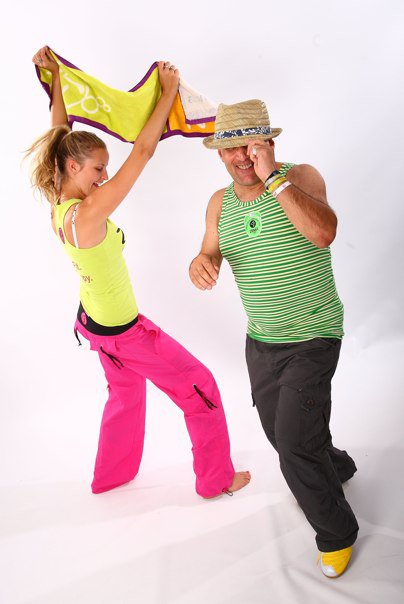 Why workout in front of the television when you could be doing it surrounded by other people who are also motivated to improve their body and have a good time? Club Dance Holidays are now offering Zumba breaks for those who want to spend their time taking part in the latest trend in both fitness and fun. All of the Zumba holidays are hosted by a fully accredited Zumba instructor who will be on hand to help you to work out all the moves. This is the perfect package for people who are looking to meet new friends, have fun and get active.

Zumba is the largest dance fitness programme in the world, but it's so enjoyable that many people have started coming just to have a good time with their friends. Now, you can get fit, lose weight and tone up while having brilliant fun with this and aerobic workout.

Zumba includes many different styles of dance – hip-hop, soca, samba, salsa, merengue and mambo, while also incorporating squats and lunges. In one hour a female weighing between 135lbs and 155lbs can expect to burn off approximately 400 calories. You'll forget that you're working out as you dance to some of the catchiest music around, and you'll find out just why over 15 million people take weekly Zumba classes in over 180 countries!

Club Dance Holidays have developed the perfect partnership to offer the market a new solution to fitness holidays. It changes the concept of working out as people know it — and, instead of popping on your pyjamas after a post-workout shower, get ready to hit the town with your new friends! Who knew you could party and get fit at the same time?

To suit the diverse choice our customers love, Club Dance Holidays have seven day Zumba holidays and long weekends in the UK and abroad. Whether you fancy a nice weekend break, or want to show off your moves all week long, you can do it on a Zumba dance holiday.

Zumba is a workout experience that is perfect for everyone, regardless of age and gender. Many people show up in groups, and those that turn up solo are quickly welcomed into new social circles. It's a great way to get fit, make friends and experience something that everybody is talking about.